You can choose to use Mitos for the handling of the whole project of your event or to assist with only a small part. Whatever you decide, we will assist to ensure your event runs smoothly and professionally.
With the successful operation of our travel department, we can offer personal travel leadership services, coordinate group and individual travel in Greece including transfers to and from the airport. We can arrange personal organised tours and site-seeing including cultural, recreational and educational events for you and your companions as well as social/partner programmes. We are always vigilant and on duty at each event to give first hand assistance to both delegates and spouses/partners alike.
We have the expertise and time to plan your special event and give it the attention it deserves. Let us step in and make your event an outstanding and unforgettable experience for all who attend.
Our event planning includes:
Celebrations (weddings, honeymoons, renewal of vows, birthdays & anniversaries)
Professional photography shooting
Educational/Team building (summer camps & graduation)
Promotions (book launches, runs & exhibitions and fashion shows)
We will provide highly skilled executive secretaries and administrative assistants to manage and handle all correspondence with the delegates in preparation for the conference.  They will perform and provide a high standard of administrative and clerical duties guaranteed to exceed the expectations of the delegate ensuring that they are well informed and kept up to-date at all times about the forthcoming event.
Mitos S.A. is a «one stop shop» for event organization and travel needs.
Our event team has more than three decades of experience planning memorable events. The key to creating lasting memories is bringing the experience to life. From the event's location, accommodation and organization settings to decorations, transport, business arrangements, food choices and assorted activities, we guarantee to provide you with a unique 360 degree experience.
All our services are characterized by originality, passion, precision, enthusiasm and professionalism. Our experienced team is committed to understanding your specific needs and will ensure your needs are smooth running, successful and meet your targets.
We may organize and manage individual / group business or social events for a vast range of clients' needs all over Greece. With our expandable resources there are no limits to the size, type or number of events we can handle.
On top, we promote the novel paradigm of «Crete Resort Offices» (CROs) for those individuals or groups who are prepared to mix business with pleasure while away from home utilizing the unique experience of a fully operational business office at a 5-star resort hotel!!
"Our team of experts can begin with the smallest idea and
convert it into a phenomenal experience.",we guarantee to provide you with a unique 360 degree experience.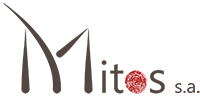 From sourcing conference venues to full events production, conference management and incentives we are tried, tested and proven to deliver.
Here are a few testimonials from some of our clients and conference delegates:
I would like to thank again you for the extraordinary conference last week in Crete. I really enjoyed the conference and was happy to getting to know the "TCM family".
Thomas Fischer
University of Cologne
Thank you for coordinating such a lovely conference last week in Chania. It was a great experience for me to get to know this community, I learned a lot professionally (and also had a fantastic time).
Elif Ertekin
University of Illinois at Urbana-Champaign
Thanks for another excellent meeting! Best,
Claes-Göran Granqvist
Uppsala University
Thanks for organizing such a stimulating meeting. I look forward to helping organize TCM 2016. All the best.
Tobin J. Marks
Northwestern University
It was great to see you and participate in TCM 2014. I think it was the best "Crete conference" yet, due to your hard work!
Clark Bright
3M CRPL
Just a short message to thank you and your colleagues for the hospitality and organisation of a well run meeting! Best regards.
Pieter Langenberg
Netherlands P.R., Brussels
First of all: great job with organizing this fantastic conference (ESOC 17) I really enjoyed every minute. Best regards.
M. Sc. Falko Abels
University of Leipzig
Thanks once again for organizing such a great meeting! Sincerely.
Dmitry Budker
University of California at Berkeley
I attended EUROMAR2013 this year and very much enjoyed it. Thank you for organising such a great conference!!!
Barbara Sladek
UK